EL PALMAR CHILDREN'S LIBRARY & COMMUNITY CENTER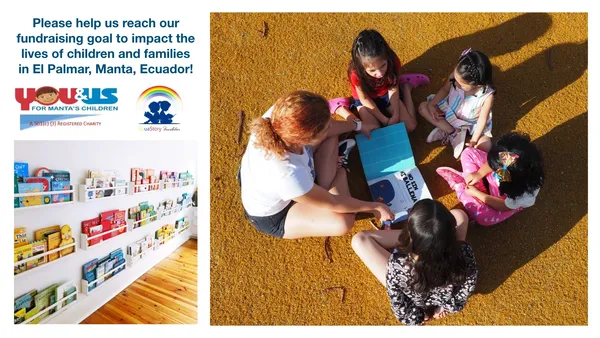 Thanks to your donations the FUNDRISER the El Palmar project has been a great success. This Project is a collabortion between You & Us, EcuaStory, the City of Manta, AVSI, and the United Nations Refugee Foundation
COME AND VISIT IN MANTA, ECUADOR
You have an opportunity to Volunteer, work with children in your language and in the Spanish language. Share your experiences and see the grateful smiles.
https://www.facebook.com/ecuastory/
This is an exciting new expansion of our successful Children's Library at Jaimito's Gringo Pizzaria
MAKING YOUR DONATION COULDN'T BE EASIER!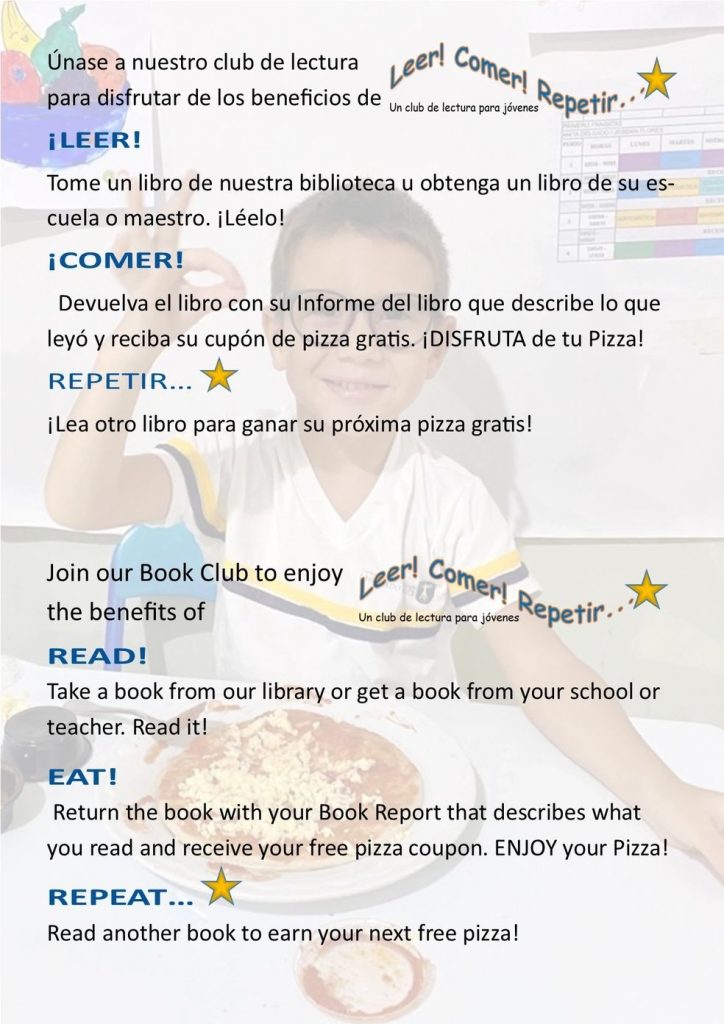 ÚNETE LEER … COMER … REPETIR!
JOIN READ…EAT…REPEAT!
Jaimito's Gringo Pizzeria and You & Us for Manta's Children Inc., introduces a new idea and opportunity to encourage children in the love of reading.
TEACHERS & VOLUNTEERS: We welcome your participation in our program. Please contact us to receive the supplies necessary to begin participation in this program in your neighborhood