THERE ARE MANY WAYS TO GET INVOLVED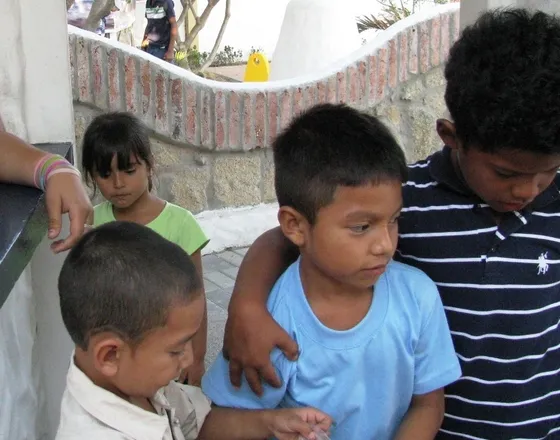 ITS AN IMPORTANT MISSION AND A SIMPLE MESSAGE..you too can make a Difference!
Act as a Volunteer on one of our Projects
Serve on the Board or a Committee
Support through your Donations
Juan needs Medicine and a special diet. the cost every week
Medicine & Essentials for Needy Children
A challenging time in our World. One of our members delivered rice, beans, eggs, powdered milk to barrio Echo Park. $50. will provide essential food for a family of 5 for a week.
BACK TO SCHOOL PROGRAM FOR NEEDY CHILDREN
In cooperation with the Fundacion Rio Manta and residents of Echo Park we provide backpacks, school supplies, uniforms and shoes for disadvantaged children that would not be able to fully participate in the school programs without our support.
DENTAL CARE AND PERSONAL HYGIENE
Our volunteers, working with the staff of the Dpt. of Dentistry at Universidad Laica Eloy Alfaro de Manabí provide dental material, medicine and personal hygiene products along with instruction on proper daily care. We monitor and follow-up on the required treatment.
JOY OF CHRISTMASES PAST
Share Christmas with children who have very little. You will be rewarded with so many HUGS and SMILES